---
Administration
Dawn Ramzinski – Director of School Operations/Academic Learning Coach

Dawn Ramzinski serves as Director of School Operations and the  Learning Coach for Math and Science. Ms. Ramzinski completed her undergraduate work at Stephen F. Austin State University.  Thanks to AP testing, she entered college only six hours shy of sophomore classification.  She graduated with a Bachelor of Science with Honors with a major in Biology and a minor in Chemistry.  Ms. Ramzinksi then attended Texas State University in San Marcos for her Master of Science in General Biology.  Her graduate thesis was published in the April 207 issue of the Journal of Mammalogy.  After graduation, Ms. Ramzinski managed a veterinary clinic while pursuing her teaching certificate through an alternative certification program.  She began teaching in La Vernia ISD.  The summer before her second year of teaching she was asked to design, write, and teach the curriculum for the new 6th grade Pre-AP Science program.  It was also during her second year of teaching that she was first asked to begin advising middle school students on pre-college planning and the benefits of the Pre-AP and AP program.   Dawn taught both with La Vernia ISD and Dripping Springs ISD before coming to ASPVA.  Ms. Ramzinski likes to spend her free time with her husband, three dogs, three cats, and the rest of her family.  She enjoys cooking, reading, fishing, and playing with power tools.
Megan Pacheco – Academic Learning Coach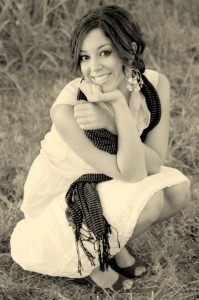 Ms. Megan Pacheco serves as our Academic Learning Coach for Liberal Arts. She was a National Hispanic Scholar and graduated Magna Cum Laude from the college of Human Sciences at Texas Tech University, where she majored in Education. She has taught and worked with students of all ages for over a decade, and loves finding new ways to make learning fun and meaningful. Megan is originally from upstate New York, but has spent much of her life in the Dallas, Texas area. As of summer 2015, she now calls Austin home. In high school, she was part of choir and theatre programs, and also sang for many years on her church praise team. In her spare time, Ms. Pacheco enjoys cooking, singing karaoke, playing trivia, and watching football.
---
Theatre
Ben Seidman –  Theatre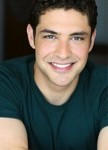 Mr. Seidman is an actor, singer, and musician who holds a BFA in theater from NYU and an MAT in music education from the University of the Arts.  Ben has played roles in New York, regionally, and in national tours. Some shows include Pippin (Pippin), The Spitfire Grill (Joe Sutter), and Rocky Horror (Rocky).  Ben has been teaching music and theater for four years in Boulder, Colorado and Austin.  Ben enjoys biking, hiking, reading, and trying lots of new things.
---
Visual Arts
Jeannine Armbruster – Visual Arts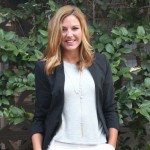 Ms. Jeannine Armbruster is a Graphic Designer and Illustrator who has worked on a variety of exciting projects with delightful companies, ranging from large national brands to charming one-person businesses. She graduated with a BFA in Studio Art with a concentration in Graphic Design from Louisiana State University in Baton Rouge, LA. She earned her MA in Art Education from City College of New York and holds a teaching certification in grades K-12. She relocated to sunny Austin in July, 2015, from Brooklyn, NY, where she found her passion in designing and implementing the full Upper School Visual Arts program at the Mary McDowell Friends School. She developed and taught a variety of visual arts courses to provide career skills and college readiness for students interested in pursuing studies in creative fields. She strives to impart upon her students the value of the journey in discovering their strengths through taking creative risks and experiencing their creative development as an adventure. In her free time, she enjoys rock climbing, having outdoor adventures, and spending time with her canine sidekick.
---
Music
Dr. Charlie Magnone – Piano and Music Composition & Lyrics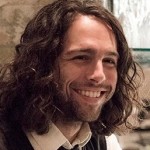 Pianist Dr. Charlie Magnone performs regularly as a soloist, collaborative artist, and ensemble member, and is an avid performer of both classical and contemporary music. Recent and upcoming premieres and commissions include pieces by Andrea Clearfield, Andrew Davis, Stephen Feigenbaum, and Robert Honstein.  The next season will include recordings of the vocal music of George Crumb, an appearance as soloist with the University of Texas University Orchestra, and a performance at the Raleigh Chamber Music Sights and Sounds series. Mr. Magnone has participated in the MusicX and Bang on a Can summer festivals, and is a co-director of the Fast Forward Austin new music festival, for which he organized the Austin premiere of Steve Reich's Music for 18 Musicians. His performance of Henry Brant's "Orbits" was recently nominated for a 2013 Austin Critics Table Award, as was the Fast Forward Austin presentation of Donnacha Dennehy's "That the Night Come". Dr. Magnone received his B.M. from Syracuse University, and his M.M. from the University of Texas at Austin where he completed his doctoral studies.  Charlie also plays with local bands The Gorgeous Hands and Genuine Leather, and writes and arranges music for a variety artists, both popular and classical.
Benjamin Cox – Voice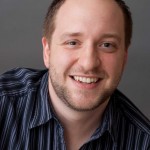 Mr. Benjamin Cox, baritone, native of North Little Rock, Arkansas, completed a Bachelor of Music in Vocal Performance from the University of Central Arkansas, and a Master of Music in Voice Performance from the University of Texas at Austin Butler School of Music, where he held the Barbara Smith Conrad Presidential Endowed Scholarship in Fine Arts. Mr. Cox made his professional operatic debut as Wagner in Austin Lyric Opera's Spring 2012 production of Gounod's Faust. His recent performances include Tom and John in Opera in The Rock's production of Henry Mollicone's The Face on The Barroom Floor scenes from Rigoletto, I Pagliacci, Don Giovanni, and The Merry Widow with Spotlight on Opera and SMART Opera. Roles with the Butler Opera Center include John Sorel in Menotti's The Consul, and Frank in Johann Strauss's Die Fledermaus. Previous roles include Bob, in Menotti's Old Maid and the Thief. Mr. Cox was a winner at the National Association of Teachers of Singing State Auditions, and a recipient of the 2nd prize from the Hot Springs Music Club Auditions. His former teachers are David Small, Dr. Martha Antolik, and Dr. George Antolik. Mr. Cox served on the voice faculty for the 2014 Butler Opera Center Young Artist program at the University of Texas. He currently is working on his doctoral studies at the University of Texas at Austin Butler School of Music, maintains a private voice studio, and works with several school choir programs as a voice teacher in the Austin area.
Arnold Yzaguirre – Guitar
Classical Guitarist, Arnold Yzaguirre is a highly talented performer and teacher. He started his classical guitar journey with Cain Budds at Laredo Community College in 2003 and then with Robby Gibson, Aleksandr Tsiboulski and Adam Holzman at the University of Texas at Austin in 2006. Mr. Yzaguirre is an active solo and ensemble performer from small to large concerts with audiences of 1,000+. Arnold is the founder/member of a classical guitar duo, Duo Cantabile which has been a feature in Austin and surrounding areas. He has also performed in several master classes with recognized guitarists such as Philip Hii, Douglas Rubio, Adam Holzman and Pasquale Rucco. He currently teaches classical and flamenco guitar styles and techniques in Austin at ArnoldYzaguirre.com. One of the highlights of his career thus far is being a part of Austin Classical Guitar. He is the current event manager which allows him to work directly with the Event Coordinator to achieve the best possible concert experience for over 30,000 classical guitar patrons yearly at 9 separate concert series include the ACG International Concert Series, Flamenco Austin, and Classical Cactus. Arnold is also an artist for Austin Lullaby Project, a professional collaboration with Austin Classical Guitar and Carnegie Hall Weill Institute. In his spare time, Mr. Yzaguirre enjoys, hiking, biking, building furniture with reclaimed wood, watching movies and lots of live music.
---
Dance
Hannah Brightwell – Contemporary and Jazz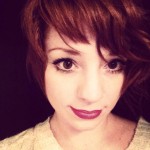 Ms. Hannah Bacon-Brightwell is a native of  Southwest Louisiana. She has been active as a teacher, student, and choreographer in the dance world for over 10 years.  After training and performing throughout  her youth, she went on to attend Northwestern State University of Louisiana where she studied Business Administration and graduated Magna Cum Laude. During her time in college, Ms. Brightwell furthered her dance training in modern/contemporary dance and choreography and was a member of the NSU Modern Dance Troupe. She was also a member NSU Demon Dazzler Dance Line where she served as Captian/Choreographer for 3 years. After college, she became a member of 2BTribe Professional Modern Dance company in Natchitoches, LA. She also has been an honored member of the National Dance Alliance for over 10 years where she has served as a Head Instructor and Judge throughout the country. In 2008 she moved to Austin, Texas with her husband. She is now the Assistant Artistic Direcor for Gravity Dance Company as well as the Artistic director for Verge Dance Company where she strives to spread passion and creativity to both her students and the dance community in Austin. Through continued training via workshops and intensives around the country, Ms. Brightwell continually pushes to find new ways to explore the art of dance and expose this incredible art form to people from all walks of life.
Daniela Bustillos – Ballet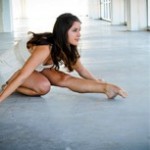 Ms. Daniela Bustillos was born in Caracas, Venezuela and later moved to Barcelona, Spain where she started her dance training in ballet under the direction of Lolita Vilalta of Ballet Sitges. Upon moving to the United States she was able to further pursue her passion and training for dance. She studied ballet intensively with former Royal Ballet Theater's principal John Adamson. She furthered her training with New York City's Joffrey Ballet School, Houston's Ballet Forte, and Point Park University summer intensives. Upon moving to Austin, she trained directly under Jennifer Felkner at Austin Classical Ballet and performed professionally with her resident company as well as furthering her studies in contemporary dance. A few years later she joined Verge Dance Company where she is currently the assistant artistic director. She continues training through attending workshops and intensives around the country and regularly travels to train in Los Angeles and New York. Most recently she attended Spellbound Contemporary intensive in Roma, Italy where she trained extensively with the company exploring not only contemporary dance, but improvisation and choreography as well. Ms. Bustillos has also been teaching ballet, pointe and contemporary and choreographing in Austin for over 5  years and is an active member of the Austin dance community. She graduated with a Bachelor of Science in Political Science and International Law from Texas State University.
Betsy Hudson – Choreographer

Ms. Betsy Hudson is a former member of the HOUSTON METROPOLITAN DANCE COMPANY's "Met Too", award-winning member and captain of the HOUSTON TEXANS CHEERLEADERS, choreographer for NFL dancers, music video and live performance choreographer for up and coming artist ZAYRA, and dance instructor at the AUSTIN SCHOOL FOR THE PERFORMING AND VISUAL ARTS. She has studied under choreographers such as Liz Imperio, Steven Boyd, and Dorrell Martin, and danced for Jazz Dance World Congress.  Betsy graduated with a Bachelor of the Arts degree in Public Relations from Sam Houston State University where she served as captain of the dance team. During this time, the SHSU dance team was presented with the College Dance Team National Championship in 2005. Betsy continues to dance and serves numerous charitable organizations including ASPVA, Susan G. Komen Race for the Cure and Big Brothers Big Sisters. She also established a successful dance program for the Catholic Charities After-School Program for Refugee Children. She currently serves on the board of directors as the fundraising chair and facilitates the ASPVA ASPIRE Dance Convention held annually.
Kelley Glover – World Music Drumming Camp Instructor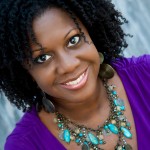 Ms. Glover earned a bachelor of Music Education from "Howard University" and a Master of Arts from the "Eastman School of Music." She has over 20 years of teaching experience and was teacher of the year at Round Rock ISD's "Ridgeview Middle School" in 2006. Her children's choirs have performed for the "Kennedy Center Honors" television awards show, and have recorded with the group, "Sweet Honey in the Rock." Ms. Glover is the creator of a children's music literacy cartoon and sight singing game app called, "U BETTER Sing!" Her show has been featured on KVUE Austin, Ujima Magazine, KLBJ radio, KOOP radio, and was approved by PBS-KLRU Austin's Greenlights Committee in 2011. In February 2016, she was filmed to appear as a featured speaker on the PBS show,"Blackademics" where she talks about the lack of diversity in vocal music education programs and its effect on vocal pedagogy and Black students in institutions of higher learning and public schools who study voice. The show will air in Central Texas and in the greater DC area later this year. In 2015, the first two episodes of, "U BETTER Sing!" were sent overseas to work with young Nigerian girls affected by the Boko Haram crisis in an initiative to educate and heal students through music. Her "U BETTER Sing!" music education DVDs were rated as the #1 Best Selling New Release for DVDs/Games on Amazon from their premiere date of December 2015 to February 2016. As a vocalist, dancer, and actress, Kelley has performed onstage with Denzel Washington, Ruby Dee and Ossie Davis, Bonnie Rait, Kris Kristofferson, and has opened for Pat Benatar with the Omar Lopez Band. Kelley also does voice over work and can be heard on local and regional radio commercials. Her original reggae music is played regularly on KAZI 88.7 FM.